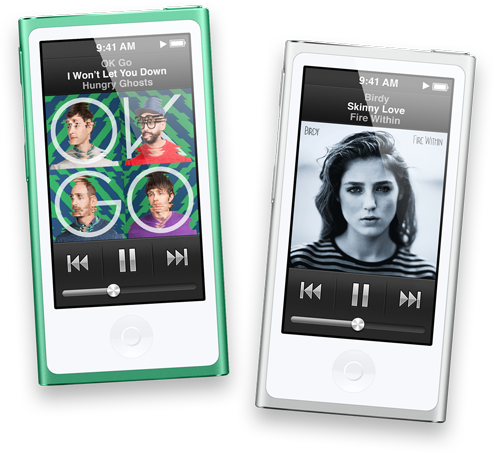 Anyone that registers StationRipper Gold this month will be entered in the StationRipper Giveaway, and could win a Free iPod nano!
Click the "Get Standard" or "Get Gold" buttons to purchase StationRipper

By clicking on this icon I agree to the terms of the StationRipper iPod Nano Giveaway
StationRipper can download 3,000-6,000 new songs a day on a broadband connection - put the best of them on a new iPod Nano!
The contest runs from the start of the month at 12:01 AM EST to the last day of the month at 11:59 PM EST. The winner will be announced on the first day of next month at 5 PM EST. For every registration, participants will receive one chance to win a iPod Nano.
Please read the details here.
The price for StationRipperTM Standard is only $29.99. After you have registered, you will have access to the Premium functions in StationRipperTM. If you pay using your credit card or pay pal account, the order is processed in real-time (you'll receive a registration code after the order is complete)